Transformational Organizations
Transformational Organizations
(In alphabetical order. Click on logo to go to website.)
The Arts & Healing website is an international resource and exchange for anyone interested in the healing potential of art, especially environmentalists, social activists, artists, health care practitioners, and those challenged by illness. The site features a continually updated listing of current events and resources as well as a registry of over 200 visual artists.

The EarthSpirit Center is located in Los Angeles, California, and offers a variety of workshops and counseling activities. Nanci Shandera, Ph.D., Spiritual Director of the center, excels in working with dreams from a high spiritual perspective, a process she has pursued since early childhood. Phone: (323) 254-5458. Website: www.EarthSpiritCenter.com.

The Emerald Tablet Exchange (ETX) is a non-profit organization devoted to applying the principles of the Emerald Tablet in the modern world. Membership is free, and the organization has no requirements, no hierarchy, and no dogma. ETX is a living alchemical entity in itself that hopes to foster the same qualities in its individual members. ETX assists in setting up Independent Discussion Groups about alchemy and the Emerald Tablet throughout the world. It also arranges lectures and workshops on these subjects, as well as publishing a variety of books, videos, audio cassettes, and courses. To join, fill in the free enrollment form. For more information, visit the ETX page.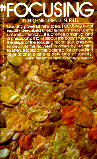 Focusing is a kind of inward bodily attention — a felt sense — of how you are in a particular life situation. A few people have it naturally, but most people don't yet recognize it. The Focusing Institute is a not-for-profit organization whose purpose is to help make focusing available to the public and to the international scholarly community through teaching, research and written materials. The Institute has trained Focusing teachers around the world who do workshops and give individual teaching sessions.

The Health Journeys Guided Imagery Resource Center provides a lively discussion forum, the latest research information, professional networking opportunities, FAQ's, Belleruth Naparstek's speaking calendar, and an extensive collection of guided imagery tapes, books and other resources.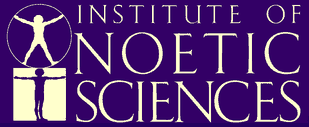 The Institute of Noetic Sciences (IONS) was founded in 1973 by astronaut Edgar Mitchell, and is a research foundation, educational institute, and membership organization. It provides opportunities for face-to-face community interaction; thoughtful lectures by noted scholars and scientists; small-group journeys to unusual destinations; and a selection of resources and publications for those seeking understanding. Look for rare insight and experiences curiously untouched by the pulls of the marketplace.

The Omega Institute for Holistic Studies, through its innovative workshops and seminars, has been a pioneer in exploring, teaching, and embracing new ideas. Omega Institute, the nation's largest adult alternative learning and retreat center of its kind, offers over 250 outstanding and inventive summer programs at its beautiful lakeside campus in the Hudson River Valley.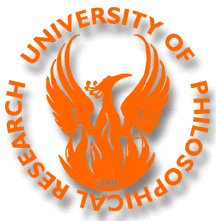 The Philosophical Research Society was founded by philosopher and scholar Manly P. Hall in 1934 and has been an open forum for the deeper discussion of the arts and sciences ever since. In 2001, the organization founded the University of Philosophical Research, which offers accredited study in consciousness studies including the masters degree. The university is dedicated to the "alchemy of essential knowledge and its transformation into wisdom." The director is the respected philosopher Dr. Obadiah Harris. PRS, 3910 Los Feliz Blvd., Los Angeles, CA 90027. Phone: (323) 663-9443. Email: [email protected].