Alchemy Journal Vol.7 No.1


Vol.7 No.1
Spring 2006
CONTENTS
ARTICLES
FEATURES
EDITORIAL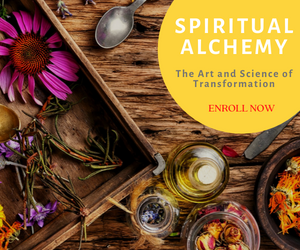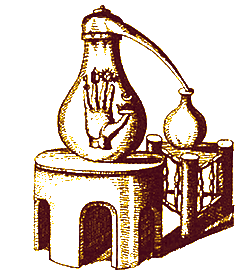 Spagyrical Homeopathy
This article discusses some important but little-known differences between spagyrics and homeopathics. Both spagyrics and homeopathics are valuable healing tools, and they can work together to heal effectively and gently, as many of our clients can attest. But their differences far outnumber their similarities, and it has been something of a crusade of ours to explain these differences and clarify this issue in the minds of the public and healers, especially as spagyrics become better-known.
First, we should examine some of the history of both systems. Spagyric, as a word and process, was invented by Paracelsus, the great 16th century physician. As many of you know, it means separate and recombine, and can be used to make herbal extracts of great power and energetic force.
After studying Paracelsus, Samuel Hahnemann applied a small slice of Paracelsus' work to create a new system, homeopathy. Homeopathy is an effective holistic healing system, but it was not part of Paracelsus' work, being invented more than 200 years later. Homeopathy has gotten laid over Paracelsus' work for so long and by so many that many people equate the two; an unfortunate misunderstanding that overlooks the fine points of both systems.
When you realize that these systems were invented by two different people centuries apart, it becomes more apparent that they are different modalities, and that even if one was inspired by the other, calling them the same is incorrect. But, besides these historical differences, there are great differences in the systems themselves.
Homeopathic remedies are created by extracting a substance in a menstruum, usually alcohol, then using successive dilutions and succussions of this "mother tincture" to create a remedy which is charged with a static or frozen vibrational signature of the original material used, but with none of its physical characteristics.
It is true that Paracelsus used some methods of dilution to render some of his medicines safely potable or more gentle, but the total annihilation of the substance's physical being is from Hahnemann's work. Paracelsus repeatedly stressed the importance of working with all three levels of the plant's being- the obvious physical of the Salt, the life force and intelligence of the Mercury, and the eternal core of the Sulfur.
All of these levels are accessed, purified, and incorporated into the final spagyric through processes of concentration, and the final result in a properly made spagyric will be a very concentrated extract with the deep color, intense flavor, and low dosage typical of our products. The difference between our spagyrics and any homeopathics, then, is even apparent to the ordinary senses.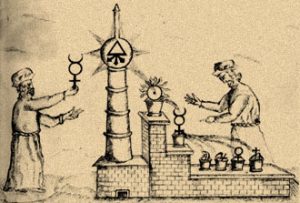 To treat at the cause of the disease, not just the symptom, requires that all three levels be present in the spagyric to operate on the patient, who also has these three levels of being. Stripping away all but a reflection of the Mercury level of a substance (the homeopathic process), therefore, is not Paracelsian, and by definition, not spagyric. We should also note here that we are the only company to truly implement the Paracelsian philosophy in this regard, and uniquely offer three different levels of Spagyric medicines.
That the original substance is changed so much as to be no longer its original self can be easily seen by looking at such homeopathic remedies as Hydrophobinum, Anthracinum, Belladonna, or Arsenicum Metallicum. If one ingested rabid dog's saliva, anthrax, deadly nightshade, or arsenic in their natural state, illness or death would result; as homeopathics, these substances are used to great healing effect.
The crux of homeopathy is this taking of a deleterious substance and, in effect, flipping or reversing it into a healing remedy. The homeopathic processing overrides the original substance- it is no longer anthrax, etc., but a homeopathic remedy. The same mechanism occurs with spagyrics treated homeopathically- the end results are homeopathics, and no longer spagyrics.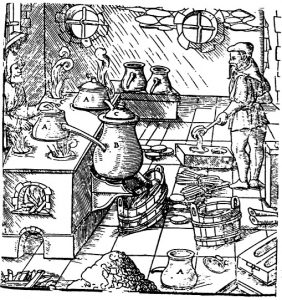 This "flipping" was strongly demonstrated to us by a healer we work with who had been treating several patients with our spagyrics, and seeing great improvements in their illnesses. After running out of stock of our spagyrics, she obtained homeopathic preparations which another company had made from our spagyrics (unauthorized and against our advice), thinking they would be the same.
This healer quickly discovered that, not only did they not heal as well, they actually made the patients' ailments worse in most cases! She called us in a panic, not knowing what to do, but after only a few treatments with new stock of our true spagyrics, her patients were again back on their course of improvement and healing. This case shows how, just as something harmful can be reversed into a medicine, so, too, can the opposite occur, creating a reaction much like a homeopathic proving. That event, and other experiments we have done, are why we never recommend dilution of our spagyrics in any way.
Spagyrics are made following a continuum of process and energy, and that continuum should be kept intact in their use. But they do work very effectively when used in conjunction with homeopathics, and many of our clients work this way. Homeopathics do a great job of smoothing out layers of symptom and imbalance, to allow the patient to become more clear, receptive, and open to the deeper long-term work that spagyrics can then be brought in for.
We hope that this has been enlightening for you. We encounter this misunderstanding frequently, and are dedicated to ensuring that the alchemical healing lineage we follow is presented truthfully and completely. This misperception occurs more and more often as large European pharmaceutical companies realize the profitability of taking labour-intensive spagyric mother solutions and stretching them into sometimes thousands of gallons of sellable homeopathic product. We are perhaps old-school purists in this regard, but profitability is not the motive for our work — the facilitation of physical and spiritual healing is.
Micah Nilsson and Paul Bartscher founded Al-Qemi in 1991 to research and put into modern practice the ancient healing work of the alchemists. Since then, we have provided discriminating clients with a complete Alchemical and Spagyric apothecary, including not only products, but a practical system for their use. Our system, based on our research into alchemical texts from many centuries, has led us to a truly holistic understanding of health and wellness, an understanding which we have applied to create a line of products to promote health and longevity at all levels of being. In ancient times, alchemists were often called Philosophers of Nature because their method of work consisted of observing natures operations and then applying them in the laboratory. This crucial link, between the rhythms and processes of nature and the healing work of mankind, has been largely forgotten by most of today's physicians. In our work we seek to revive this ancient spiritual chemistry for healing and wisdom in the modern world. Website: www.al-kemi.com . Email: [email protected]
Paracelsus pointed out that the vital energy of an herb is more important than the plant material itself. The four key steps of Spagyrics are: separation, purification, incineration and re-unification. After studying Paracelsus, Samuel Hahnemann applied a small slice of Paracelsus' work to create a new system, homeopathy.
Life is in Blood and Lymph and disease in its Vitiations, and the medicine is placed between two classes of phenomenon: disease and the normal state of the organism.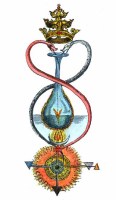 Electrohomoeopathy: A Revolution in Medical Science
Inventor and Invention
The medical system of Electrohomoeopathy is an art of healing through herbs only. The inventor, Grafen Ceasre Mattei (Count Ceasre Mattei,1809-1896), who was an Italian to whom the title of Count was Bestowed by Pope Pius IX, was very impressed with the healing effects of Spagyrism and Homoeopathy. So, Mattei started to treat patients by making medicine with a unique process of cohobation and ultimately discovered a new theory and concept of health and disease after the 30 year of experiments. It is stated in the form of the principle that: "Life is in Blood and Lymph and disease in its Vitiations, and the medicine is placed between two classes of phenomenon: disease and the normal state of the organism." The result of its intervention is, at first, to lessen then gradually destroy and finally expel the "evil." So, in this way Mattei declared his new invention in 1865.
 Why the Name Electrohomoeopathy? Is it Different from Homoeopathy?
Due to the rapid effects of the medicines, Mattei gave it the name Electrohomoeopathy. In Mattei's own words he stated that "These electric phenomenon strike me as very remarkable, and from them I have given the name of Electrohomoeopathy to the medicine which Providence has made known to me. By this word, I desire to express the fact that these remedies are a class of Electroids conforming to the law of similars and that they posses a power and promptness which allows them to be compared to electricity."  Mattei further stated that from this new phenomenon and especially from the changes in the organism that follow a state of health is created. He also said; "I contend that my discovery supplies what was wanting in the Materia Medica of Hahnemann." This is only one reason to use the word homoeopathy in Electrohomoeopathy. Other specific differences between Homoeopathy and Electrohomoeopathy are as follows:
1) Hahnemann (inventor of homoeopathy), tried the effects of his remedies on the healthy man and afterwards, from his observations of their effects, he founded what homoeopaths call the "pathological genesis of homoeopathic medicines" which made known the sphere of their action on invalids.
 2) According to Mattei (inventor of Electrohomoeopathy), there is only
one straight way to arrive at the knowledge of medicinal power and that is
to try remedies on the sick man and to note the class of diseases they are
fit to cure.
 3) Mattei, like Hahnemann, did not recommend subdivisions of remedies, that is
dynamisation, to produce the real effects by almost infinitesimal doses.
 Law of Dosology
 Mattei said that the: "Dose should be given in an inverse ratio to the gravity of the disease." As per Electrohomoeopathy philosophy that a cure is simply the result
of organico-vital reactions caused by agents which we call remedies, and that such reactions are lessened in proportions as less vitality remains in the centre of the organism and to the inveteracy of the disease, it will be seen why it is necessary to diminish the quantity of medicine in ratio to the intensity of the malady. To do otherwise would be contradicted to the general law of nature, namely that: "Reaction is always equal and opposite to action."
 Electrohomoeopathy Pharmacy
 Electrohomoeopathy medicines are known as the Spagyric essences, which are
prepared from 114 medicinal herbs by a very delicate process of cohobation. In alchemy, cohobation is the reassembling of the purified elements obtained by means of spagyrism. It is not concerned with the act of passing a solvent again and again over a substance to open it and to dissolve it as per the definition given by Glaser. A spagyric essence is clearly colorless to yellowish and smells very intensively aromatically.
 Pharmacodynamics of Electrohomoeopathy Spagyric Essences
 he active ingredients in Electrohomeopathic medicines are the mineral salts which function by stimulating neuro immuno endocrine system. The ways that this stimulation is brought about are: 
(i) By direct activation of certain pathways.

(ii) By correcting malfunction in absorption, transportation and excretion.

(iii) By redistributing mineral salts, trace elements, etc., which due to stress, disease or medication, have become locked up in the wrong place. For instance, infection and cortisone treatment induce the transport of zinc and iron to the liver and the release of copper to the bloodstream. In edema, sodium in excess quantity enters the cells. Electrohomeopathic medicines restore cell membrane integrity and restore proper absorption, transportation and excretion, which are essential in accordance with "transformation of matter" as per physiology.

(iv) By compensating for a deficiency induced inactive pathway, it means

redistributing any scarce element to the tissues at potential risk or activating some alternative pathway. For instance, vitamin E and selenium have a number of overlapping roles. If vitamin E synthesis is stimulated, selenium deficiency would be less critical.
Safety of Electrohomoeopathy Spagyric Medicines:
Spagyric medicines are produced in such a way that no alkaloids or toxic molecules can be found in the final products. Though pure and undiluted, their efficacy may be compared with the "highly diluted" homoeopathic remedies. They have no known side effects. The advantage of these spagyric essences is that they contain organic and inorganic materials, small alcohol content and, used in the recommend dosage, are very compatible with normal conditions. The active substances of the essence can be proven with modern analytic technology, both in quality and quantity. These plant life concentrates contain a unique ability to: 
1) Alkalise the PH, neutralizing acidity

2) Remove many toxins and toxic molecules from the body

3) Cleanse and purify the liver within 28 days

4) Oxygenate the cells, allowing more oxygen into the  cell and brain

5) Destroy harmful free radicals

6) Rid the body of harmful bacteria

7) Purify and regulate the blood, effecting blood circulation and sugar levels

8) Build the immune system

9) Relieve pain caused by acidosis and inflammatory processes
Electrohomoeopathy is very different from the system of "the similar and the pathogeny" of Hahneman. It is true that Hanneman's system is attractive on intellectual grounds, but it is very easy to get lost in it, even for a confirmed homeopath. The big dilemma, and the center of homoeopath discussions, is to know if a high dilution rather than a low dilution is to be used. This is not the case with spagyry which always turns to the composed substance and asserts that it is not necessary to dilute a substance to the infinite to increase its field and depth of action. The spagyric experience demonstrates this easily.
Classification of Electrohomoeopathy Medicines.
Mattei gave eight specific groups of medicine in addition to five "electricities", also known as the electric fluids, which are mostly used in making a compress for the body points. Mattei classified the medicines in groups as follows:
Name of Medicine                                     Action
1. Antiscrofoloso Group                For purification of the lymph
2. Antiangitico Group                    For purification of the blood
3. Antilymphatico Group                For lymph metabolism disorders
4. Pettorale Group                        For respiratory problems
5. Vermifugo Group                      For all kinds of infective germs and worms
6. Antivenereo Group                    For constitutional disorders, venereal disease
7. Febrifugo Group                       For all kinds of fevers and as nerve  remedy
8. Anticanceroso Group                For all kinds of cancers, benign and malignant
9. Five Electric Fluids 
a) Red Electricity                  Stimulant

b) White Electricity               Sedative

c) Blue Electricity                 Antihaemorrhagic

d) Green Electricity               Pain killer

e) Yellow Electricity               Intestinal remedy
In addition to these medicines, there are 36 Electrohomeopathy injections that were prepared by Theodore Krauss, one of the great followers of Mattei. He further manipulated true Electrohomoeopathy and created Electro-Complex Homoeopathy in Germany. Production of this medicine was begun by the ISO-Arzneimittel Company under the name of Homoeopathy Medicines and the formulation was also listed in the official German Homoeopathy Pharamacopiea as the "Spagyric after Krauss."