Alchemy Websites: Hundreds of Internet Sites Devoted to Ancient and Modern Alchemy
Alchemy Web Sites

Table of Categories
The Emerald Tablet
The origin of the tablet is lost in legends that go back more than 10,000 years. But its words have survived.
Egyptian Alchemy
The roots of alchemy go back at least 3,500 years to Egypt and Phoenicia.
European Alchemy
The heyday of traditional alchemy in medieval Europe spread seeds of enlightenment throughout the world.
Jewish Alchemy
From its origin in Egypt to the Cabala, Jewish alchemists took a pivotal in the development of their Art.
Christian Alchemy
Much of medieval alchemy was really a disguised form of esoteric Christianity that flourishes to this day.
Gnostic Alchemy
The Gnostics made the principles of alchemy part of their religion, much to the anger of the Church.
Islamic Alchemy
Islamic alchemists safeguarded and expanded the alchemical teachings during the Dark Ages.
Chinese Alchemy
Taoists practice an inner alchemy in which the organs of the body are vessels of transformation.
Hindu Alchemy
Hindu alchemists gave the name "kundalini" to the evolutionary alchemical energy in man.
Hindu Alchemy
Hindu alchemists gave the name "kundalini" to the evolutionary alchemical energy in man.
Hermetic Organizations
Many modern organizations transmit the Hermetic teachings in an oral and written tradition that goes back to Egypt.
Alchemy of the Paranormal
Paranormal encounters are our personal initiations into Hermetic reality.
Meditation and Mystical Consciousness
Many altered states of consciousness are alchemical breakthroughs to a higher reality.
Transpersonal Psychology
Carl Gustav Jung spent his life studying alchemy. What he discovered became a whole new discipline.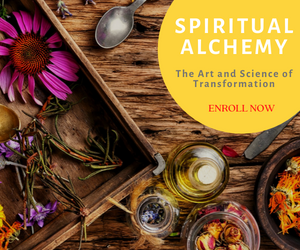 Alchemy of Health and Longevity
The alchemical Elixir, that heals and protects all living things, is made in our own bodies.
Quantum Alchemy
Many scientists acknowledge the universal truths of alchemy in both the microcosm and macrocosm.
Online Alchemy Books
Full text versions of important alchemy and related books and manuscripts.
Media & Television
A variety of entertaining programs on ancient wisdom and alchemy. 
Utilities & Miscellaneous
Some handy tools and useful avenues for the practicing alchemist.